50 Plus Campmeeting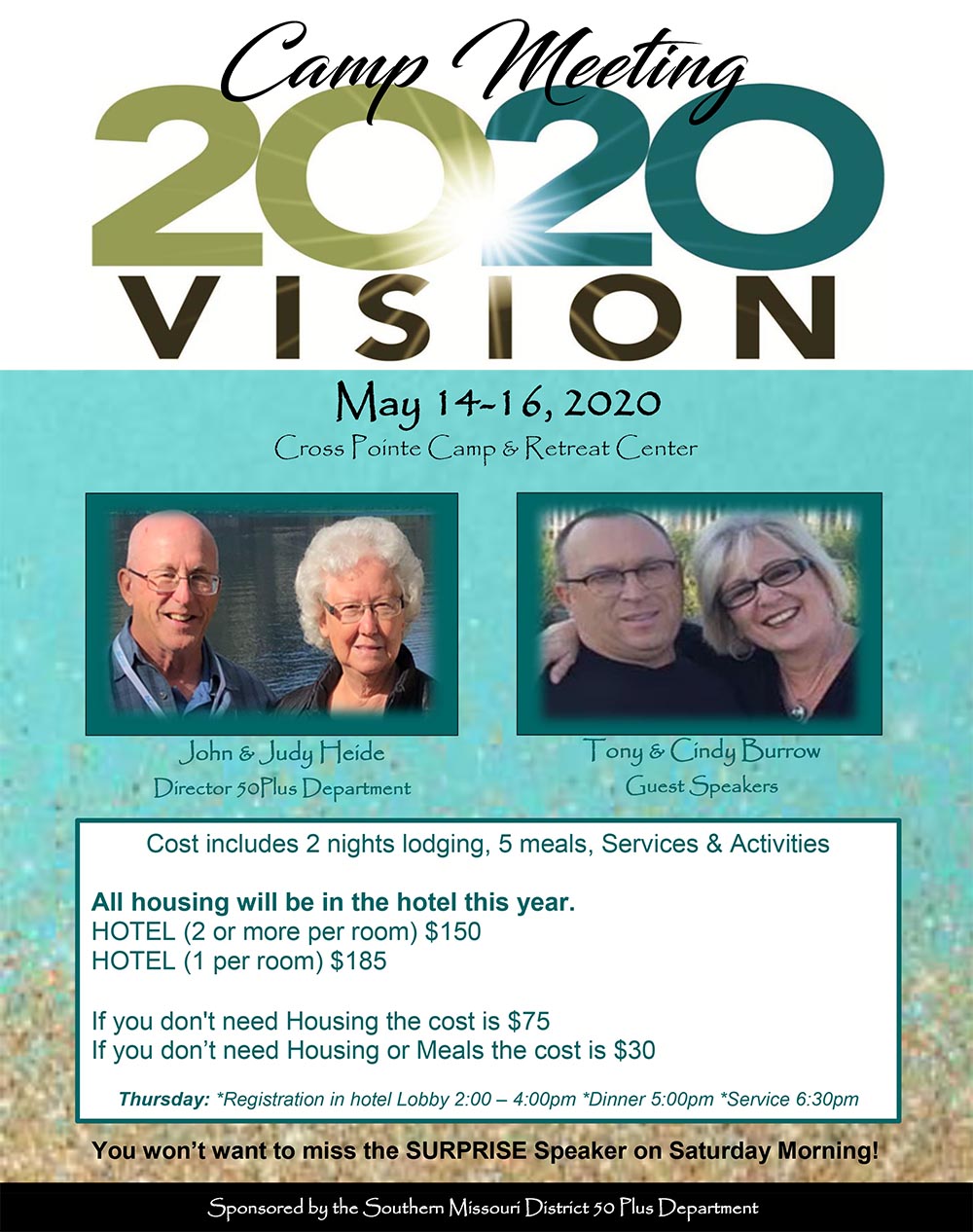 Our Old Time Camp meeting in 2019 was one of the most powerful camp meetings we can remember.
We saw saw God show up and do some wonderful things. Numerous people testified of being touched and healed during Friday night's altar service. Martha Tennison and Tony Burrow were anointed to preach the word to us. On Thursday night something unusual happened. As we were sitting in the Tabernacle brother Tony was preaching when some bright lights flashed around the Tabernacle several times. We checked with everyone we could and there were no outside lights coming from anywhere, so I went to the scripture and found in Ezekiel where the living creatures around the throne shine like flashes of lightning. Perhaps it was Angels or just the glory of God manifesting itself. Whatever it was we give God the glory.
Click on the photos below to enlarge.