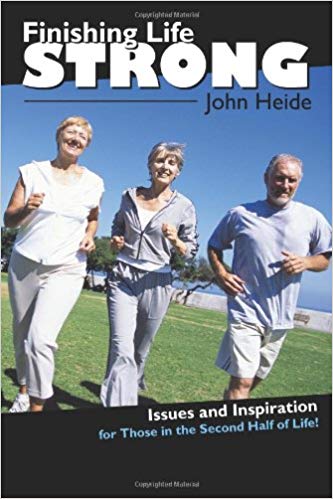 People from across the country have asked me: "Are there any good study materials dealing with some of the issues that us Second-Halfers go through?" Divorce, depression, debt, retirement, marrying again, these are some of the topics we explore in this 10 lesson study guide designed to inspire and challenge those journeying through the Second Half of life. Interesting stories of those who are making a difference and ideas for those wanting to make the "rest of their years the best of their years" are included in a relevant question and answer format.
You can order your personalized copy for $10.00 (add $3.00 for shipping) directly from me or you can find it (but pay a little more) on Amazon and Barnes & Noble web sites.
This would be a great book for small groups, Sunday school classes or personal study. I hope you will be blessed by FINISHING LIFE STRONG-ISSUES AND INSPIRATION FOR THOSE IN THE SECOND HALF OF LIFE!



To order by mail, send check or money order for $13 to:
John Heide
50 Plus
P.O. Box 781
Conway, AR 72033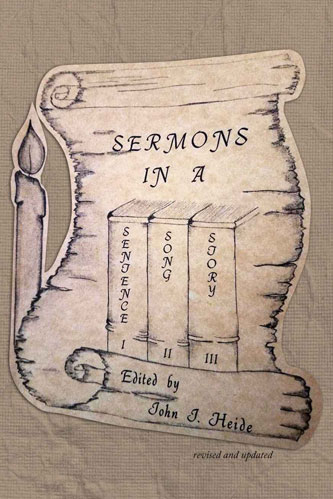 Often a book is valued not just by its words but in what it produces in the reader. This book was compiled with producing "great thoughts" as its goal. A quote, poem or story from a Wesley, Luther, Finney, Tozer, Ravenhill, or current individual, may be the spark that ignites a spiritual flame that touches the lives of many.
Purchase this at Amazon for $10
or Kindle ebook for $3.99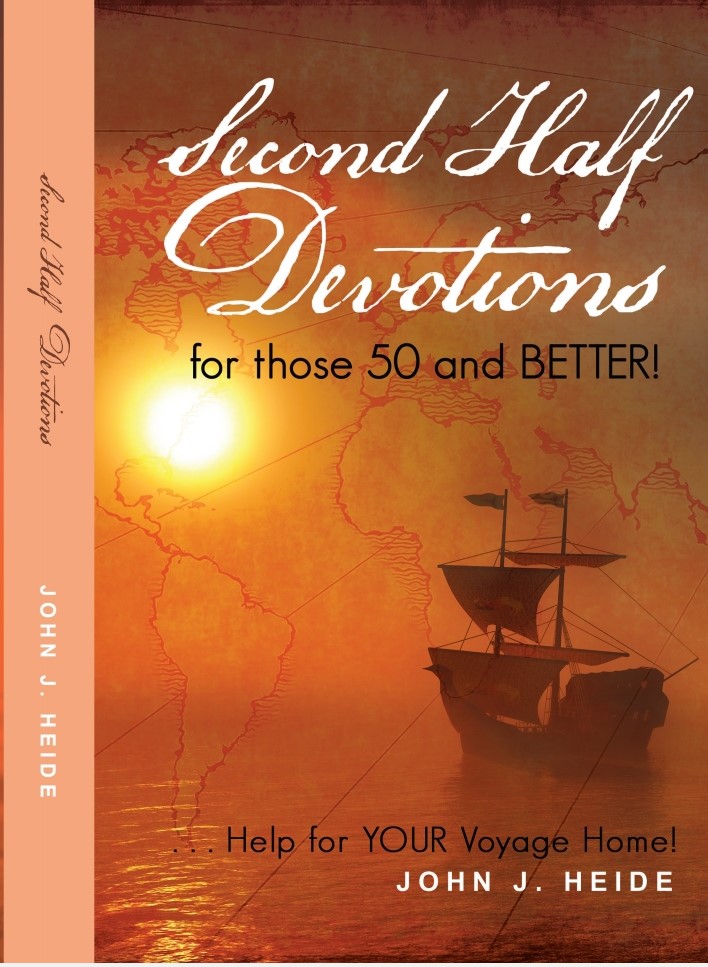 Just in time for Christmas!  A new daily devotional for those who are 50 and Better years of age. Start 2021 off right with fresh inspiration, ideas, and songs gleaned from fifty years of ministry.
You can go to Amazon and read a sample of the book available in Kindle or print version.
Purchase the Print version
at Amazon for $10.99
or Kindle ebook for $3.99
or through PayPal $13.00 (includes shipping) Click on "Buy Now" button below